Society of Oil Savers (SOS) is a not for profit organization working in the field of environment, conservation of petroleum products and promoting recycling. It is actively working to spread awareness about the importance of conserving precious OIL resources through proper collection, distribution and recycling. UNEP's philosophy is to consume with care and be responsible in consumption of natural resources. We are taking this initiative by launching the campaign #BeProud2Recycle ( Resource recovery program ). SOS is inviting every citizen to join, contribute and enrol as members ( Oil Generators / Collectors / Recyclers / Oil Companies / OEM's / Associations / Volunteers / Technology providers / Others ) in this campaign at all levels. This platform has been created for effective participation of every citizen encouraging patriotism, environment protection and conservation. SOS is focusing on Used Oil recycling industry which requires lot of hand holding i.e. encouragement, recognition, technical up-gradation, governmental support, financial assistance and marketing support to enable the industry in reaching the advanced countries standards.
SOS's OBJECTIVE
• Generate and spread awareness regarding environment protection, conservation,
• Registering the generators of used / waste oils, oil recyclers, collectors, oil marketing companies as members.
• Organizing the collection and distribution of used / waste oil.
• Promoting the concept of recycling.
• Conservation of petroleum products
• Reduction in foreign exchange
• Technology modernisation and up-gradation
• Provide marketing support
• Facilitate financial support
• Carrying out online trading of waste / used oil between generators and actual recyclers
• Carrying out online trading of refined base oil between recycler and OEM / Oil companies
• Provide environmental compliances for members

---
You are required to design a logo/Banner and craft a Tagline/SMS for Accessible Oil Saving Campaign, as follows:
Design a logo for Society Of Oil Savers
The logo should be submitted in JPEG/PNG/SVG format. The logo should be usable on our website/social media such as Twitter/Facebook and on printed material such as b/w press releases, stationary, signage and you will have not have any right to use the selected design in future.
Your creative inputs would enable the society to better communicate itself to the world and thereby improve the effectiveness of Oil Saving Campaign.
---
The last date of submission is 25th July, 2015.
The best entry in each category will be awarded cash prize as follows:
1.Selected design for Logo: 1st Prize Rs.10,000/-
2nd Prize Rs.5000/-
3rd Prize Rs.2500/-
2.Selected entry for Banner/Tagline: 1st Prize Rs.7,000/-
2nd Prize Rs. 4000/-
3rd Prize Rs. 2000/-
---
3.Selected SMS for SMS Campaign : 1st Prize Rs.5000/-
2nd Prize Rs. 3000/-
3rd Prize Rs. 2000/-
---
Next ten selected entries from all categories i.e. logo design and Banner/tagline will be given consolation certificate from the SOS.
Please click here for more information on Terms and Conditions , Technical Parameters and Evaluation Criteria.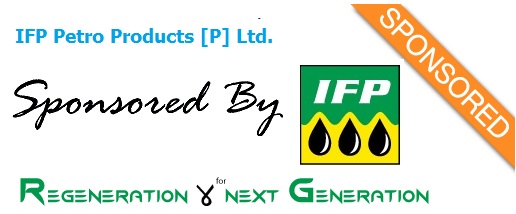 Moderator for the Task
Divya Sangal
info@oilsavers.org